Visions of Power Media.
Visions of Power is a digital imaging and graphics service representing the work of Sean Cridland, specializing in autmotive photography, writing, and videography; especially about Porsche, Porsche people and Porsche history.
Look for us on
And, listen to Sean's interview with Mark Greene on Cars Yeah! by clicking on the link below.

Welcome to 2017!
This past fall, we were honored to be a finalist in the Motor Press Guild's Bob d'Olivo Award for Photography with a photo of David Donner's Porsche GT3 R, taken during the 2016 Pikes Peak Hill Climb. The photo was from a story in RS Magazine called "Deux plus Deux = Romain!"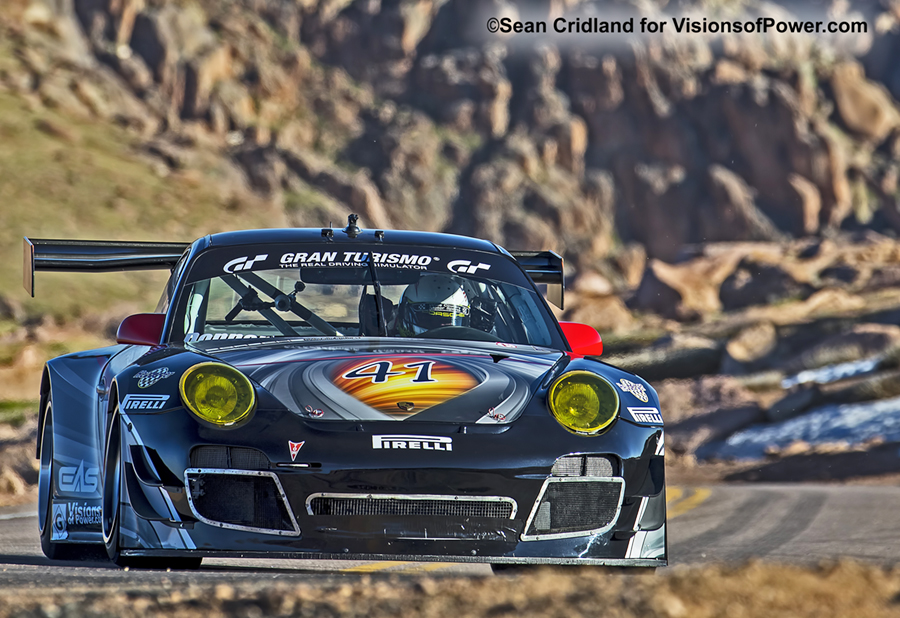 We also published articles in several periodicals during the fall months.
Currently, our work is featured in a new book, entitled "9 Over 9: Monterey Car Week, 2016"
The book looks at each of the automotive events that took place on the Monterey penninsula during the third week of August, 2016 through the perspectivess of nine well-known automotive photographers including Dennis Gray, Llew Kinst, Wouter Melissen, James Milne, Allan Rosenberg, Peter Singhof, John Straub, Bill Wagenblatt and Sean Cridland.
It's a beautiful tribute some one of the most prestigious car gatherings in the world. Please take a look and if you like what you see, support the project.
Best Regards,
Sean Cridland for VisionsofPower.com