Now Available at www.HURLEYBOOK.com
The full story of Hurley Haywood's life and career, in a 420 page book containing over 650 photos. From Hurley's upbringing in Chicago and Wheaton, Illinois, to his chance meeting with Peter Gregg, Hurley Haywood was destined to drive anything he could get his hands on.
With three overall victories at Le Mans, five at the Rolex 24 at Daytona, and two at the 12 Hours of Sebring, Haywood is the world's most successful endurance sports-car racer. In addition, Haywood won several championships and dozens of other races during a racing career spanning more than 43 years.
Now, in this book, Haywood tells his whole story, from the beginning. Available from Visions of Power Press at www.hurleybook.com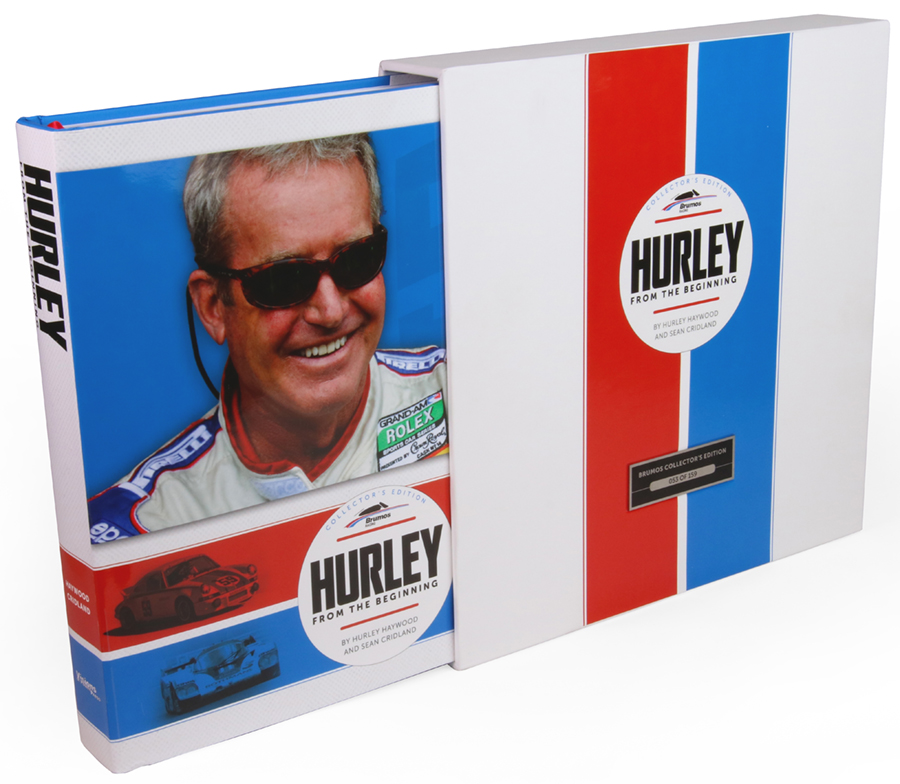 Cover image of Hurley Haywood courtesy of David Livshin www.davidlivshin.com